Unlock Zagreb – Explore Zagreb in a Playful Urban Adventure! (for up to 100 people)
On an original journey through the city's historical centre 6 challenges await you!
Unlock Zagreb's hidden secrets, discover the unknown and be pleasantly surprised – all while having great fun!
Great outdoor activity for:
large group of Zagreb visitors
congress participants
teambuildings and
whole school classes
Some of our Unlock Adventure clients: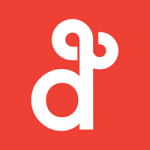 The Story
You mission: SAVING DUCHESS RUŽICA
Have you ever heard of the Bloody Bridge (Krvavi Most)? It was named after the fierce battles fought between the two neighbouring settlements, the diocesan Kaptol and the free royal settlement of Gradec (or Grič). It is also linked to the legend of the Duchess Ružica Gising and the Knight Pavo Slavinić.
Do you dare to undergo six tests of chivalry that will show whether or not you've got what it takes to be a knight?
The evil Duke Grdun, who wants beautiful Ružica for himself, is on his way, so you must be quick! You have only one hour!
Price
The price of the Unlock Zagreb adventure game for larger groups depends on the number of players. Send us the details about your group via the contact form below and we'll get back to you with an offer:
1. Enter the required information in the form (let us know the date on which you wish to participate in the game).
2. We'll prepare and send you our offer.
Send us your information
Please fill in this form and we'll get back to you as soon as possible:
[/fusion_builder_column_inner]
Location
Unlock adventure game is taking place on streets of Old Town Zagreb. Start is on the Krvavi most 3, Zagreb.